The Entrance fee for Spectators includes access to all workshops:
4 Day Pass: € 55,00
2 Day Pass: € 40,00
1 Day Pass: € 20,00
Spectator passes can be purchased upon arrival at Worlds or booked by sending a mail to Registration@worldcdf.com.
Payment can be made at the Registration Desk in Kalkar.
Workshops:
All the new competition dances for 2022 will be taught and are included in your event pass at no additional cost.
The schedule will be available at the event.
BOOK YOUR STAY AT WUNDERLAND KALKAR: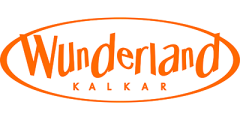 (Prices are available after clicking on the link below)
BOOK A ROOM